Benny and Deana Dollins serve as our Senior Pastors. The Dollins and their two sons, Ranger and Parker, are a vibrant part of our church. Pastor Benny has served in the Blossom Church of God for a total of 25 years. Pastor Benny has served as a Wednesday Night Teacher, Sunday School Teacher, Church Clerk, Children's Pastor, Assistant Pastor and now as Senior Pastor. Pastor Benny is an Ordained Bishop in The Church of God. Pastor's Wife Deana was raised in the Blossom Church of God and has attended the Blossom Church of God since her childhood.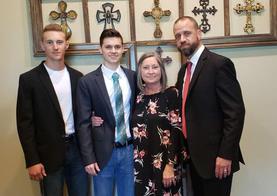 Bryan and Angie Story serve as Youth Pastors at the Blossom Church of God. They love young people and understand the challenges that teenagers face today. Their ministry brings the truth of God's Word to young people in a relevant and practical way. Bryan and Angie have two children Madison and Tanner which are both teenagers.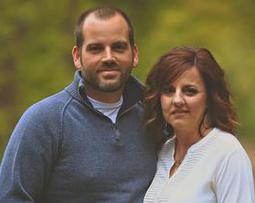 Local Missions Representative

Greg and Pam serve as Local Missions Representatives at the Blossom Church of God. Greg and Pam coordinate Mission to Mexico which offers short term missions trips into Nuevo Laredo, Mexico to assist local church's with supplies such as food and clothing. The mission project also offers financial assistance to help build and sustain church's in the Nuevo Laredo area. Greg and Pam also help assist the The Bible Institute in Monterrey, Mexico with supplies and financial support.